ONUR SAYLAK BIOGRAPHY



Born: May 12th 1977
Status: Single
Onur was born in Ankara. He studied Physics at the Middle East Technical University. He then moved to Ankara University and studied Political science. While there he took part in the university's theatre productions, and also amateur plays. He then decided that this was what he wanted to do for his career. He went to the Theatre Department of Bilkent University. They discovered he had a good singing voice so also took part in the university choir and also some musical theatre. Onur also was a theatre director for some time and then presented a 13 series children's programme called Lets Go.
Onur's onscreen career is impressive and although he has appeared in a few films that included Sonbahar ( 2007 ) Guz Sancisi ( 2008 ) Denizden Gelen ( 2009 ) and Ruzgarin Hatirilari ( 2015 ). However, he mainly has been in TV series. The first one was in 2002, Bizim EvinHalleri. Since then he has had roles in some popular dizi's including Asi ( 2007 ) along with Tuba Buyukustun and Murat Yildirim. Gonucelen ( 2010 ) again with Tuba.
His more recent roles were, Vatanim Sensin in which he played the role of Tevfik. It was a role that he played very well and does make a great bad guy. In 2018 he shared the screen with Kivanc Tatlitug and Elcin Sangu in the series Carpisma ( Crash ). It tells the story of four peoples lives who are intertwined after a car accident. The character he portrayed was Veli, again this was a bad guy role but it was a bad guy who could melt your heart and fall in love with him.
His last series Onur was in the cast of Kuzgun ( Raven ) for their second season. He played the role of Ferman another bad guy however the character you just had to love him and Onur was so talented he could make you hate and love a character at the same time.
His current role is the series Babil. He took over the part of Egeman from fellow actor Ozan Guven who left the series. He will once again be working alongside Halit Ergenc…. two great actors.
Onur's first marriage was to screenwriter Filiz Alpgezmem but they divorced in 2011. He then met and married actress Tuba Buyukustun they married in Paris France in 2011 and in January 2012 they had twin daughters Toprak and Maya. He said when he had his daughters that then he knew the meaning of what his life was meant to be. Tuba and Onur divorced in 2017.
He founded a company called Bit Arts and entered into the film industry and also started to direct films for which he has won awards. He is active on social media, has 156k followers, his posts are of his two daughters. his dog, cat and also some professional shots.
Onur is one of my favourite Turkish actors and after watching all his TV roles and a lot of his movies I always look forward to his next project. After his role as Veli in Carpisma was crossed over with the series Cukur I thought maybe he would go on to be in the new season of Cukur but Im not disappointed.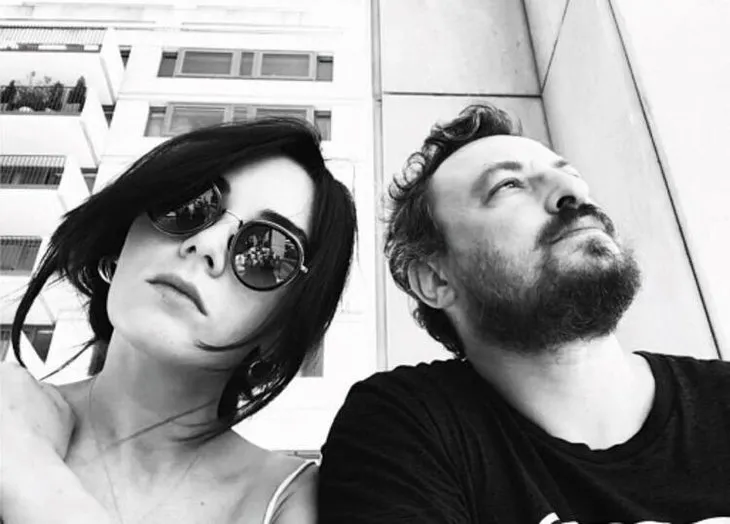 It has recently been reported that Onur will become a father for the third time. He has been in a relationship with Gozde Yilmaz, his manager for three years, and they announced in May she was 2 months pregnant.
Written By: Rachel Labidi
ALL RIGHTS RESERVED