DEMET OZDEMIR BIOGRAPHY
Born: 26th February 1992
Status: Single
Demet Özdemir was born on February 26th 1992 in Kocaeli, Turkey.
She has an older brother and an older sister. When she was a young girl, her parents separated and then she with her mother and her siblings moved to Istanbul. Her hobbies include acting, dancing and singing.
Demet Özdemir is a dancer and an actress. She took many dance classes throughout her youth. After she graduated from high school, she continued taking dance lessons and studied theatre for two years. Demet graduated from a special dance and theatre program. In 2012, Demet began acting in commercials. A year later, she acted in her first series 'Sana Bir Sır Vereceğim' (2013-2014) a fantasy, mystery series. After that series ended, her acting career kicked off, in 2014 Demet landed a great role in Kurt Seyit And Şura. She played the supporting role of 'Ayla', Demet acted alongside Kıvanç Tatlıtuğ, Farah Zeynep Abdullah, Ushan Çakı, Fahriye Evcen.
Demet became a well-known and successful actress in 2015 when she played the role of the main female character 'Aslı' in the romantic-comedy Çilek Kokusu. It was her first project as the lead actress. She had great connection and chemistry with her on-screen partner Yusuf Çim. Overall the series is really nice. She really expanded on her acting skills and performed grest. Demet continued acting and became more famous when she acted the main female character 'Lale' in No: 309. It was a successful series and Demet became very successful from this series. In each project she appears in, she gets better and better. Her acting has definitely improved over the past few years. But until now, having watched her previous projects my favourite role of hers is 'Aslı' in Çilek Kokusu.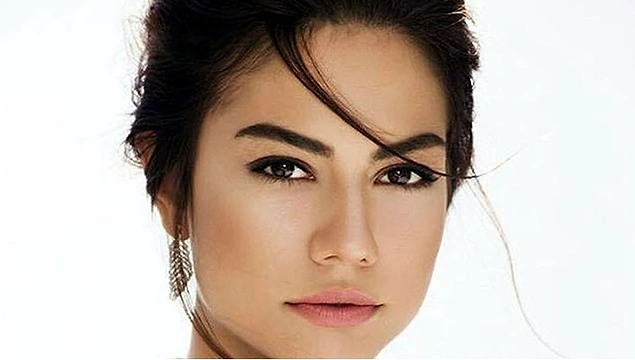 Now, this summer Demet will be the lead actress playing the role the main female character in Erkenci Kuş which will be airing on Star TV on Tuesdays (starting June 26th) alongside Can Yaman.
Despite her acting experience in TV shows. Demet has also acted in films and appeared in few music videos as a dancer. As a trained professional dancer and actress, she acted and danced in the film Sen Kiminle Dans Ediyorsun (2017).
A few years ago Demet dated her co-star from Çilek Kokusu Yusuf Çim for about a year. She was recently in a relationship with fellow actor Seckin Ozdemir but the relationship has ended.
Demet is a young actress who has become successful with each role she plays. She has definitely improved on her acting skills and has the potential to get better. It is always enjoyable to watch her acting in different series. Demet seems to have a bubbly personality and from her interviews seems to be very down-to-earth.
Wishing her the best of luck for her new series Erkenci Kuş and for her future projects. I consider Demet Özdemir a great actress, a successful career is ahead of her.
Written by: Raghad A.K
Updated 02/12/18 by Rachel Labidi
ALL RIGHTS RESERVED