CANSEL ELCIN BIOGRAPHY
BORN: 20th September 1973
STATUS: Single
Cansel was born in Izmir, Turkey. He has one brother and his fathers profession was as a Tailor. He completed some of his primary school education in Turkey, then when he was nine years old he moved to France along with his family. He continued his education at the Lycee Racine in Paris. He then went on to study language and literature in high school. He did start his higher education at college but decided to leave after just four months.
His working career began as a tradesman, he supplied towels, bathrobes etc to chain stores. When he got fed up doing this he entered theatre school for four years. To earn money during this time he did various jobs including, barman, waiter a driver at the Ritz Hotel and a private chauffeur. His theatre school Ecole Florent a prestigious school, involved classes from Jon Strasberg, his father Lee Strasberg founded the Actors Studios in New York. He took motion picture lessons from Jack Garfein.
After graduation he performed in various theatres throughout France, he also appeared in TV commercials. In 1997 he met Ferzan Ozpetek who had come to watch him perform on the stage, He introduced him to the female film director Tomris Giritlioglu. Between 1997 and 2004 all his performances were in French films.
In 2005 he worked on his first TV series Kirik Kanatlar. This got him back to Turkey to continue his career there. Between 2005 and 2010 he did films and a couple of series. He won an award in 2008 voted for by fellow students. Then in 2010, he got a role in the dizi Gonulcelen as Murat where he starred opposite Tuba Buyukustun. His more recent roles have still been a mixture of films and TV series. Yalanci Bahar ( 2011 series ), Asla Vazgecme ( 2014 film ) Bizim Hikaye ( 2015 film ) Eve Donus ( 2015 series ) Dayan Yuregim ( 2017 series )
Recently he was in a stage play that was based on the British film The Full Monty. He starred alongside Reha Ozcan. He was asked how it felt to get undressed on stage and he said that they had lots of laughs.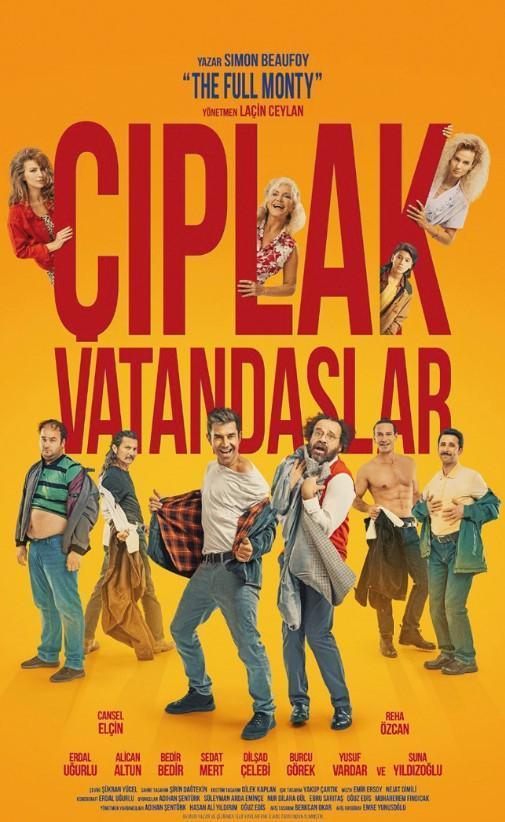 He recently announced that he had filmed a series at home during the corona virus lock down, that will be releases on the internet and directed by Ozcan Deniz.
Cansel married Pinar Apaydin in 2012. They have a Beagle called Nahla, two cats called Mary and Viktor. They divorced in 2018 and he is now in a relationship with Zeynep Tugce Bayat. Cansel says that he loves her energy and they love to play tennis together.
He has an official Instagram account with 86.6k followers. Cansel is currently in the new ATV series Aglama Anne.
1999
Harem suaré
Journaliste
2000
Route de nuit
Le medecin de garde
Le coeur à l'ouvrage
Actor (Hamlet)
2001
L'art (délicat) de la séduction
Designer 4
2002
La crim'
Vincent Hartmann
A+ Pollux
A Friend
2005
Tu vas rire, mais je te quitte
Navarro
Le chirurgien
2006
Kirik kanatlar
Cemal
L'équilibre de la terreur
Tarek
Küçük Kıyamet
Zeki
aka The Little Apocalypse (International: English title: festival title)
Hatırla Sevgili
Ahmet
aka Remember Dear Beloved (International: English title)
2008
120
Süleyman
Cennetin Çocukları
Ömer
2010
Gönülçelen
Murat
2011
Yalancı Bahar
Selim & Aziz
2012
Kötü Yol
Kenan
2015
Bizim Hikaye
Where Atilla Passes (Là où Atilla passe…)
Ahmet
Eve Dönüş
Yusuf Bozyel
2017
Dayan Yüreğim
Fuat
2018
Ağlama Anne
Adnan Alan
Written by: Rachel Labidi
ALL RIGHTS RESERVED